Quilts on the Wall had their first critique after the March meeting. The initial participation in the critique was fabulous. We had a nice assortment of "Red" quilts to look at and consider during the process.
I had a great time and learned not only from the comments on my quilt but also from the comments of the other quilts. It was fun to see all the interpretations of the theme and the fabulous work of the other artists.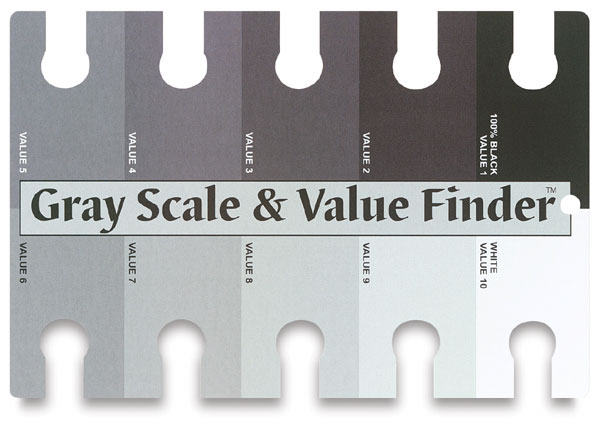 gray scale and value finder
From the comments afterwards I think it was a great success and I am looking forward to the next challenge for the critique group. The theme for May is a value challenge. Using a 10 gray scale card, use the 5 lightest values to make your quilt. Any color can be used but the color cannot be darker than 6 on the value card.
Some color wheels have a 10 step gray scale on them and if you own one, use this.
Dick Blick
sells a nice large one with viewing holes in it for under $3. Other better art stores may carry it, my local Micheal's did not.
If you would like more information on
critiquing and how to critique
please check out
Jane Dunnewold's website
. She has some excellent articles on
critiquing
and
other topics
.
Posted: Trish